The Legal Bits
I won't go into too much detail here as there are so many wonderful sites, books and other resources with all the information (and more!) you could ever need on this subject, but here are some of the highlights…
_____________________________
Home education in the UK is without a doubt legal
If your child is coming up to school age, you need do nothing other than NOT sign them up to school. If your child is over 5 and has never been to an English school, you can just get on and home educate. However, if you are taking your child out of an English school, you must de-register them first.
_____________________________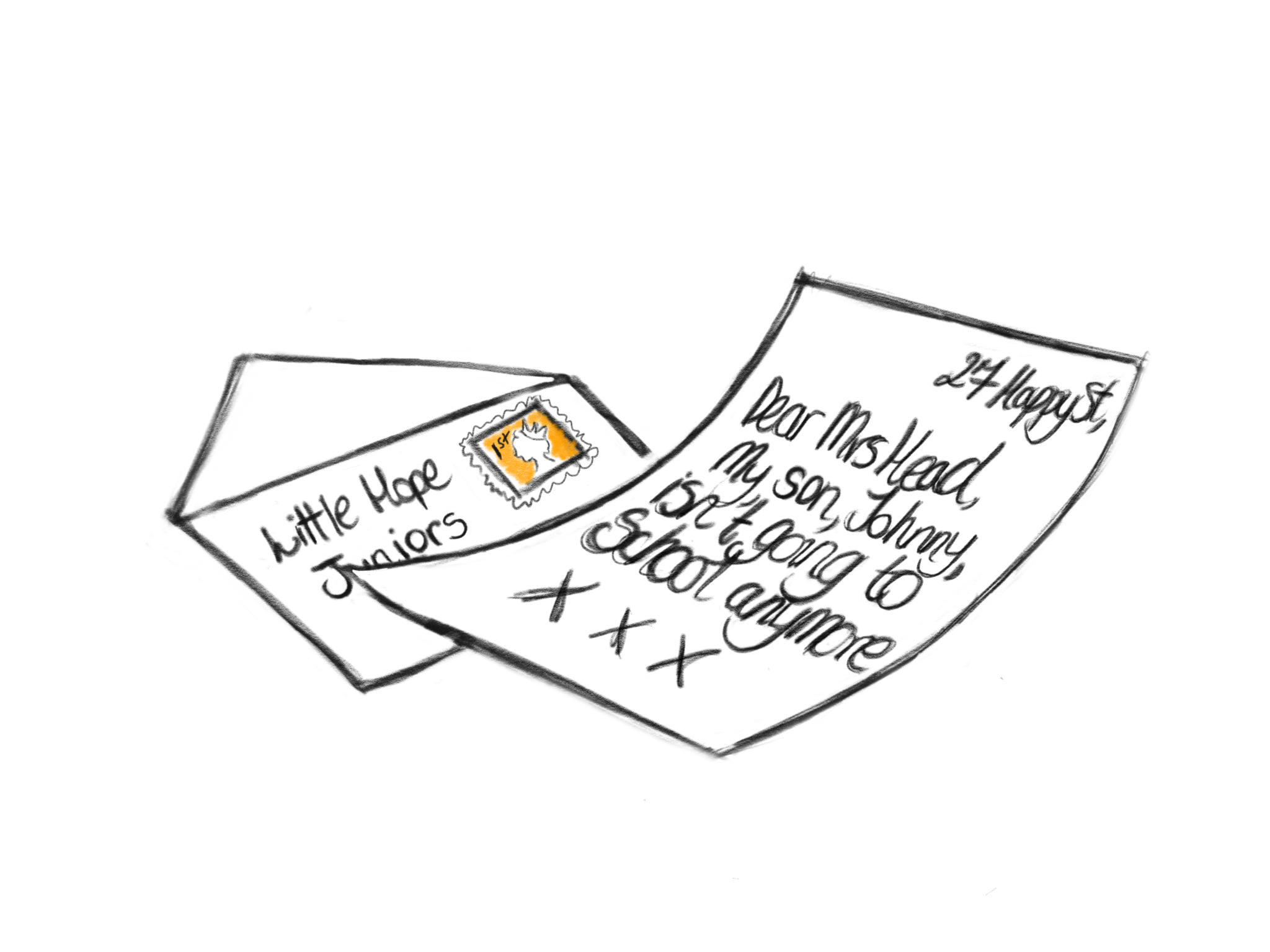 Deregistering a child from school
Deregistering a child from school is usually very simple and straight forward, however, be aware that things are more complicated if your child is in a special school, school is putting pressure on you to home educate or your child is in year 10 or 11.
Deregistration letter

To remove your child from school you need to hand in a deregistration letter. This letter says that your child will no longer be receiving an education at that school and that you are now going to take full responsibility for your child's education yourself.

Here is a link to the standard one most people use: https://educationotherwise.org/index.php/deregistration

At this point, the school has to take your child off its register and inform the LA that your child will no longer be attending that school, and that you are now home educating.

The school is not allowed to refuse your deregistration letter, but they can delay handing in your notice to the LA if and only if you both agree a time period where technically your child remains on the school roll but is absent from school with permission. This can be very useful if you are needing breathing space to make a final decision, but not all schools will agree to or offer this.

When you hand in your deregistration letter it is often advised that you get a 'receipt' for doing so – sending it in the post as 'sign for', amounts to the same thing. This is just incase anyone says that you have not deregistered your child and they are absent from school without permission. It very rarely happens, but it is always better to be safe than sorry.

From the date you mention in your letter, you are home educating. You do not need to do any more, and the school have no rights to check on you, question your actions or visit you in your home.

Do not, whatever you do, just go absent from school without permission, as you could find yourself in all sorts of legal pickles.

For more info:

http://www.home-education.org.uk/legal-dereg.htm

http://home-ed.info/home_education_deregistration

http://www.free-range-education.org.uk/Legal.html#dereg

https://www.cambridgeshire.gov.uk/residents/children-and-families/schools-&-learning/education-your-rights-and-responsibilities/

https://www.gov.uk/home-education
Deregistering children with special educational needs (SEN/SEND)

If you are deregistering a child with special educational needs (SEN) or an Education, Health and Care Plan (EHCP), you are still entitled to deregister your child the same as any other, however, if the child is being removed from a special school that was arranged by the local authority, you need to seek approval for your educational provision from the LA first, and then deregister from the school.

You can continue to have an EHCP as a home educated child, and have reviews annually as normal.

Links:

http://www.he-special.org.uk/content/homeedfaq.php
Deregistering in years 10 and 11

If you are considering taking your child out of school during the GCSE years, think really, really carefully.

Once a child is out of the school system at this stage in their education, it is near impossible to get them a place back should you or your child change your mind, and taking exams gets a whole lot harder.

If you home educate, it is difficult enough to find an exam centre that is willing to take external candidates, let alone one that will let you do subjects that have assessment or course work, which include subjects such as art, drama, photography etc. For most HEors, when it comes to pursuing any of the practical arts, you have to look into alternative routes.

Should you be considering following the academic route (including the basic maths and English GCSEs) as a home educator, you will also have to pay for your child to sit any exams they wish to take. Nationwide (anecdotally) the average cost is about £100, however, Hill's Road in Cambridge is now around £220 a subject, and other places charge even more. Should you have any special requirements, such as needing to sit the exam in your own room, expect the cost to go considerably higher and the availability of exam centres to plummet.

The LEA has no legal obligation to pay for your home-educated child's examinations, or indeed find you a place to sit the exams. The Cambridgeshire LEA currently has some funding for year 11 students taking GCSEs (up to £300 per child), but you have to have been registered as an HEor with them for two years prior to applying for the funding. It is allocated on a first come first served basis, and there is no guarantee that it will be offered every year. There is no funding available for books, resources, tuition, online courses etc. As an HEor, you really are on your own.

As mentioned in the 'communication breakdown' section above, talk to the LEA before making any rash decisions. There may be options you haven't thought of and it could save you a lot of time, money, sweat and tears. After doing so, if you still wish to take your child out of school, you are completely free to do so, and you will be going into it with your eyes wide open.

Links:

https://he-exams.wikia.org/wiki/Considering_Home_Education_for_Qualifications%3F
_____________________________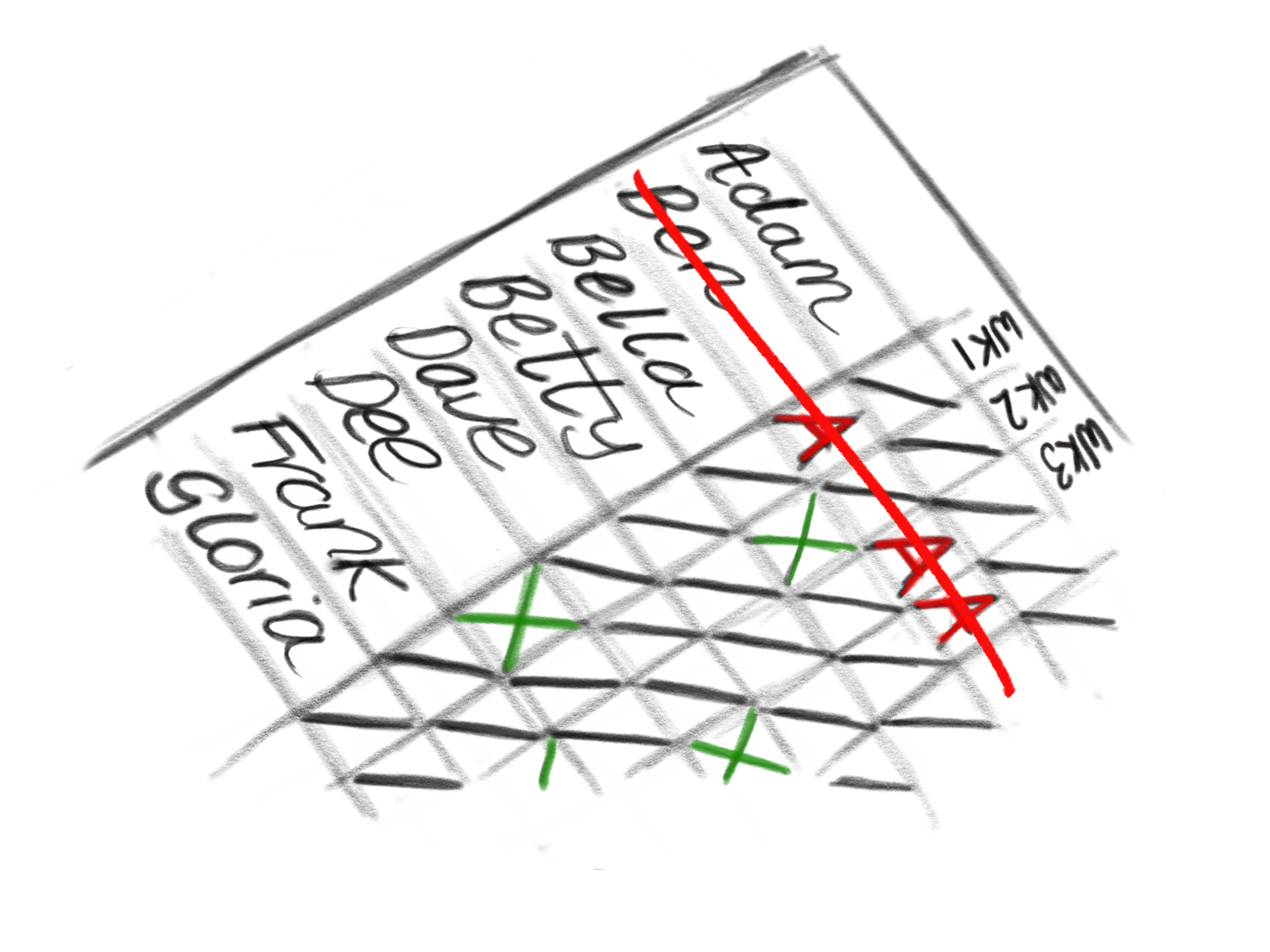 Off-rolling
Off-rolling is when a school 'pushes out' its more difficult or under-achieving pupils, with the intention of reducing work load for teachers, minimising disruption for other pupils and/or improving the school's overall results. Unfortunately, there is no legal definition of off-rolling, which means that it can't always be considered illegal, however, Ofsted really don't like it and will take action against a school when they deem it to have taken place.

https://educationinspection.blog.gov.uk/2019/05/10/what-is-off-rolling-and-how-does-ofsted-look-at-it-on-inspection/

This can be incredibly hard for both the child being off-rolled, and the parent who had never intended to become a home educator.

It can happen by a school bullying the parents to take their child out, black mailing the parents with possible expulsion for the child, or offering another option, such as college courses, which the parents do not realise are part-time courses for home-educated children, and by taking them up, they have unknowingly become home educators.

If you think you might be in this position or could potentially be in this position, do talk to the LEA. Schools are not allowed to off-roll. The LEA can help assert your rights in the school system, help mediate between you and a school, or make sure alternative provisions are in place should all else fail.
Communication breakdown between you and a school
'Fighting' a school can be one of the most stressful things you can ever do as a parent. It can feel like you are taking the weight of the world on your shoulders, and you don't have a choice as you are fighting for your child's academic, mental and/or physical well-being.
It may be that walking away from that school is one of the best things you could ever do, but any decisions made in the heat of the moment are not 'safe' decisions.
Keeping options open by delaying decisions until you have thought everything through and have found out all the information you need to make an informed decision is really important.
Talk to the LEA if you want to know what 'school' options are available to you. It might be that the school is being unreasonable or has not explored all options that could alleviate the problems, it might be that you just need someone to act as a communication go-between, or it might be that things really can't be resolved and you need to look into other schools or educational options. A good LEA will be able to help you through these situations and support both you and your child in finding the best possible solution.
Equally, you may find that although HE wasn't your first choice, it in fact turns out to be the best choice for you and your family – the rainbow after the storm, if you will.
Don't accept anyone's opinion as gospel, or (as much as you can) feel that you have to choose the options others would like you to. Even though at first it might seem very overwhelming, the situation does become clearer the more you look into it. Don't be frightened to ask for help and look for advice on HE forums, parenting forums, with the LEA, and, if it really comes to it, seek legal advice. Then, when you are ready, and aware of all consequences, make your own decisions.
If your situation with the school has not broken down completely, and you would like to try HEing, asking if the school will give you an HE trial period, so they don't deregister you until you are really sure that HE is the option for you (our school gave us three months to 'try it out'). Or you could try asking if they would consider flexi-schooling (younger years tend to me more amenable to this than older years). Schools are not obliged to do either, but sometimes you find some schools are more flexible and accommodating than others. After all, you have nothing to lose in asking.
_____________________________
Illegal and unregistered schools
An illegal school is, by definition, unregistered. It is a school that is not legally allowed to be running, hence its inability to be registered with the Local Education Authority (LEA).

An unregistered school, however, is not necessarily illegal.

A 'school' or learning establishment does not have to be registered if it has four or fewer pupils of compulsory school age, as long as none of the children have a statement of SEN, an EHC plan or are 'looked after', i.e. are currently the responsibility of the state, or if it operates for less than 18 hours a week.

If there are five or more children of compulsory school age, if any of the children are 'looked after', have a statement of SEN or an EHC plan and if it operates for 18 or more hours a week, then the learning establishment will need to be registered with the LA and, if it is not registered, it is then operating as an illegal school.

So what's this got to do with HE?

Well, learning institutions that are not registered but should be are illegal. Some HEors take on other children to child-mind (paid or just out of friendship) or start educational groups as a way of making ends meet. It can work fabulously for all involved, but some accidentally find themselves stepping into the category of an illegal school, just by taking on one too many children or teaching children for longer than the set number of hours. This means that lovely, kind, well-meaning HEors can find themselves in a bit of a legal pickle, all because they were just trying to help a friend out.

For the parents who accidentally send their children to an unregistered school, your child actually qualifies as being home educated. Most parents who send their children to unregistered schools are completely unaware that the school is either unregistered or illegal. If it looks like a conventional school and advertises itself as a conventional school, you assume that it has had all the usual checks that any school would. Sadly, that is not necessarily the case.

This could be a problem for you if it turns out that the 'school', and by extension you, have not provided your child with an adequate level of education, by the definition laid out in section 7 of the Education Act 1996 (http://www.legislation.gov.uk/ukpga/1996/56/section/7), and in very extreme cases could mean that the LEA can force you to send your child to a school of their choosing.

However, the more real concern for most parents who have unwittingly sent their child to one of these schools (and I am not talking about the kind child-minder, but rather the larger 'schools' that are being run very much as a big, profit-making enterprise) is that it means the child is in a setting that has not been checked to make sure it is meeting any of the basic health and safety standards you would expect for any organisation that is looking after children, such as, smoke detectors, fire alarms, hygienic food preparation areas, fully functioning sewage systems, safe play areas, DBS checked adults, registers etc. etc. And there will also be no guarantees that the education is of a suitable standard for the age and abilities of the pupils.

If you use a learning establishment to supplement your HEing, these can include some HE co-ops, forest schools, etc., double check that all staff are DBS checked and, if you can see that it may fit the description of an establishment that needs to be registered with the LEA, check that it is. Your child's safety is paramount, and all good establishments understand this.



List of registered learning establishments in Cambridgeshire:

https://get-information-schools.service.gov.uk/Establishments/Search?SelectedTab=Establishments&SearchType=ByLocalAuthority&LocalAuthorityToAdd=&d=115&OpenOnly=true&b=1&b=4


Finding Cambridgeshire county council registered childcare providers (including childminders that care for children from birth to 16):

https://www.cambridgeshire.gov.uk/residents/children-and-families/childcare-and-early-learning/childcare-information/


If you are in any doubt about a setting that you think may be operating as an illegal school, contact:

Ofsted General enquiries Email: enquiries@ofsted.gov.uk General enquiries: 0300 123 1231
Contact Ofsted about concerns Email: CIE@ofsted.gov.uk Contact Ofsted about concerns: 0300 123 4666


If you run or wish to run an HE group that would technically come under the description of a 'school' and you wish to be registered as an independent learning establishment:


Links: