Home Educators Need Fair Grading Too
Confused as to why home educators can't just be graded 'like everybody else'?
This open letter addressed to Baroness Berridge spells out the problems for home educators who are trying to get graded this summer, following the cancellation of exams.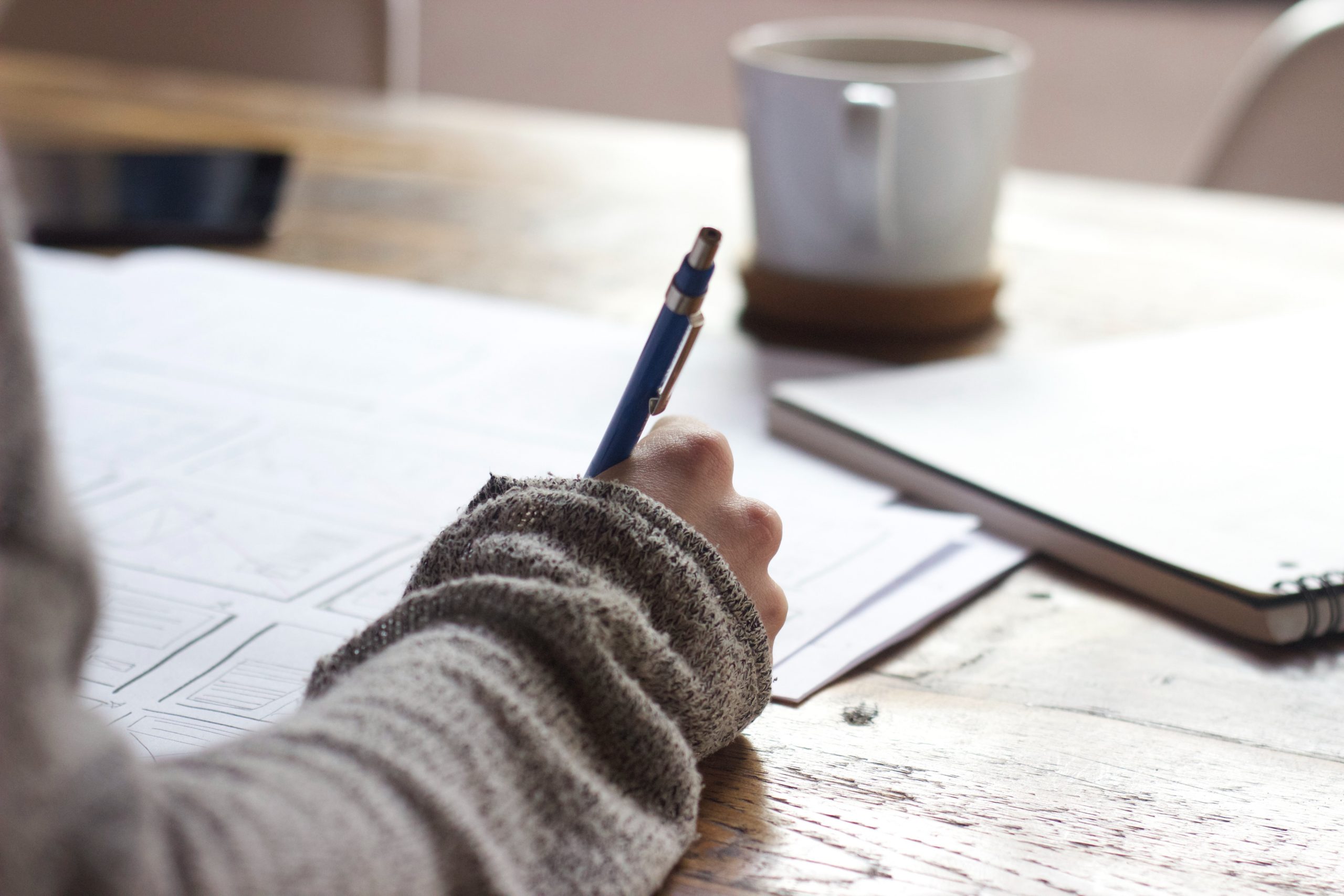 ______________________________________________________________________________
Following the Government's announcements (https://www.gov.uk/government/speeches/how-qualifications-will-be-awarded-in-2021, https://www.gov.uk/government/publications/private-candidate-support-grant-information-for-exam-centres/private-candidate-support-grant) laying out the plans for how home-educated students will be graded for qualifications after the cancellation of this summer's exams, letters had to be written. 
This is one such letter written to Baroness Berridge, Parliamentary Under Secretary of State for the School System at the Department for Education, highlighting the issues still faced by home educators, despite solutions put forward by the Government, and how these solutions have directly impacted them. 
It is long, as the situation is fairly complex, but for a bullet point summary of the highlights, scroll to near the end of the letter or click here.
_____________________________
The Baroness Berridge
House of Lords
London
SW1A 0PW
22nd March 2021
Dear Lady Berridge,
The lack of measures in place to enable external candidates to gain qualifications and be graded "fairly" in the summer 2021 exam season
I am a home-educating parent from Cambridge, and am writing to you with regard to the current exam situation for home-educated students.
My apologies for the length of this letter, I have cut it back as far as is possible, but given the complexity of the situation, any less would create an inaccurate picture of how things currently stand for home educators and other external candidates.
As you rightly noted in your debate with Lord Alderdice on Monday 1st March of this year, private candidates were indeed one of the cohorts particularly affected last year.
Unfortunately, things have not improved for the majority of private candidates this year, despite the Government's strong emphasis on "fairness", and the many reassurances that home-educated students would be taken into "consideration" when planning for the summer 2021 exam series.
Our personal story
To give you the background of our own personal situation, my son was hoping to sit four International GCSEs (IGCSEs) in the summer of 2020, but due to being a 'self-studier' with no additional tuition, this proved to be impossible. We deferred these exams to the autumn sitting, but as this impacted our learning time table for the following academic year's study, instead of completing five GCSEs/IGCSEs/Level 2 certificates this year, as previously planned, we have had to reduce that to four, all of which he was hoping to sit this summer, so that he can then move on to sixth form in September with his schooled friends.
For this summer's exams, we could not use the centre we had used in the autumn, as it had completely closed its doors to external candidates, but after much looking we were lucky enough to find another local examination centre that was willing to take external candidates. However, once these exams were cancelled, that centre felt unable to accept external candidates for the substituted assessments. We have now managed to sign up with another exam centre that is further away, and considerably more expensive. We 'shopped around' as much as we could, but unfortunately, could not wait for "the list" of exam centres that was promised by the Government, and mentioned by you on the 1st of March, as one of the exam boards we (and many other home educators) are using, CAIE, had a much earlier entry deadline than the boards that are regulated by Ofqual. To register for a CAIE qualification, entry needed to have been made by 7th March 2021. To enter after this date, one would incur a 'late fee', taking the price of the English Language and English Literature IGCSEs we wanted to register for up from £205 and £190, to £285 and £270 respectively — we had originally budgeted for around £100-£130 per subject. These costs are not including the assessment fees, which will be added by the centre at a later date.
We are currently waiting to see which subjects we can submit evidence for and which we will need to do a centre organised 'assessment'. Although the exam boards are being very flexible about who can be considered as a reliable tutor for submitting evidence, unfortunately, many exam centres are using a much narrower definition. Consequently, our two tutors, both of whom are experienced and achieve great results with their students, and one of whom is also a question setter and examiner for CAIE, may not be permitted to supply evidence as neither of them are in possession of a formal teaching qualification – incidentally, the AQA exam board has explicitly stated to one of our tutors that both tutors' evidence would be perfectly satisfactory for it, but the centre has said that it is going by its own standards, not those of the boards. It is also looking possible that one of the qualifications my son has been working towards all year, the AQA Level 2 Certificate in Further Mathematics, will be cancelled in its entirety this summer (we will not know until the end of the month), and due to not being a GCSE, may very well not be offered in the autumn sitting, as indeed it wasn't last year (2020).
For the subjects where we need a centre assessment (which will be for all those subjects where our centre does not accept a tutor's evidence), our exam centre is going to charge up to an extra £181.25 per subject. The Private Candidate Support Grant does not cover the two IGCSEs, and it remains unclear even with the exam centres as to whether the Level 2 certificate my son is entered for will be covered by the grant, so we will definitely have to pay for two of these assessments, if not three. It also remains unclear as to exactly what these assessments will be or whether we will also need to pay more tutors in order to be able to submit some evidence for the assessment, which would be yet another cost.
All we do know at this stage is that we need to have completed "a significant and substantial proportion of the syllabus" so as to be "confident enough to be able to sit a mock paper in its entirety," with all 'evidence' of this submitted by the 2nd April (less than two weeks away). In other words, we have to have covered the entire syllabuses of all four subjects and be exam-ready a month and a half before any exam in a normal year would be.
Any past papers used as evidence, must also be submitted with grades based on the boundaries for the years they were written, and it does not appear that they will be adjusted in line with the grade inflation experienced in schools last year and that is predicted to occur again this year. In short, whatever grade my son gets, he will have had to work harder and will have needed to have done better than any schooled child in order to receive the same grade.
Any appeal we wish to make as to the marking of any centre assessments or grading will be out of the question as our centre has stipulated that we will only be allowed to appeal on the grounds of "the process" not being followed by the centre, and not on the grade the centre awards my son. If we do not agree to this, the centre will not take us on.
I should at this point make it clear that this is not a small, one-off exam centre. This particular company has five individual centres around the country, and has been included in many meetings with Ofqual and the Department for Education this year regarding external candidates and public examinations.
Naturally, having originally been promised exams by the Secretary of State for Education, Gavin Williamson, throughout the autumn term, only to find ourselves in a continued state of financial, academic and emotional uncertainty for the past three months, with still no end in sight, things are really starting to take their toll, on my son, my husband and me.  
The Private Candidate Support Grant
As I am sure you are aware, home educators regularly sit International qualifications as opposed to the conventional Ofqual-regulated qualifications at GCSE, AS and A-level.
CAIE have around 1,500-3,000 external candidates sitting 2,000-4,000 CAIE IGCSEs in a single year (FOI from CAIE), and Edexcel had 4,200 private candidate entries for IGCSEs in their last 'normal' year, 2019 (from the stats published on their website). Together these boards take around 7,500 entries for the IGCSE qualification sat in the UK alone, however, they also offer International examinations at AS and A-levels, so the actual number of external candidates sitting IGCSEs in the UK in a single year will be notably higher.
The exam centre Tutors and Exams mentioned on its Facebook page that about half of the qualifications that it processes are International qualifications. It is likely to be the same or a similar percentage for other exam centres that take external candidates.
Based on this information, it is reasonable to assume that between a quarter and a half of all exam-taking home-educated students will be working towards IGCSE, International AS Level or International A-level qualifications.
The decision to work for an International exam is not just a preferential one. Many take them as they do not have the choice of taking conventional GCSEs, A-levels etc. For instance, for the sciences and geography, where external candidates are unable to be graded for the practical element of the GCSE courses, home educators take the IGCSE equivalent, as there is the option to take an 'Alternative to Practical' paper instead of the practical itself. It can also be because the subject doesn't exist as a GCSE, e.g. Environmental Management.
As mentioned earlier, The Private Candidate Support Grant does not cover the additional costs of assessment incurred for home-educated students entered for the CAIE exam board or other International qualifications. This means that up to half of all home-educated candidates are excluded from receiving any help with funding for the assessment of their children.
Of those that are technically eligible to use the grant, if they are using tutors or distance-learning providers that are external to their exam centre, as many do, regardless of which qualification they are doing, they are having to pay for their own teacher-assessed grades before the work and grade are submitted to the exam centre, as only the exam centres themselves are allowed to access the grant. Consequently, these families will not be aided by the grant either.
For the rest, that are both eligible and receiving assessment by the exam centres, the Government guidance for the grant also mentions that it cannot be claimed by exam centres that have charged private candidates over £200 per GCSE subject for exam entry and centre fees. Due to the dramatic decrease in centres willing to accept private candidates, and the fear of not being able to find a centre willing to take your child at all, many parents, like ourselves, have had no other option but to go to centres that routinely ask for over £200 per subject.
Our children's qualifications are not an optional item, and nearly all will struggle to move further on with their education/career without these qualifications. Home educators have to pay whatever the exam centres ask. Swapping centres at this stage is not a viable option. By not awarding this grant to expensive centres it is not penalising the centres for over-pricing, as they will just ask, and get, the extra money from the parents. The people it is penalising are the parents who were unfortunate enough to have no other option but to go to an over-priced exam centres in the first place.
Mr Williamson said in his open letter to Ofqual, dated 23rd Feb 2021, "I will look to ensure costs to private candidates remain affordable". And you yourself said on the 1st March 2021, "we are assisting with the cost of this". However, when you consider how many people are actually going to be benefited by this grant, this appears to not be the case. It is a minority of exam-taking home educators who will be benefited by this fund, and not necessarily those that need it most.
People are already pulling out of qualifications because they just can't afford them, despite their children having done all the work. For those that feel they have no choice but to continue, many are having to resort to borrowing the money to cover the gap. As there is no cap to the costs home-educating parents may have to bear as a result of the cancellation of exams, many will be paying huge amounts for qualifications that those in school see as a basic right. This leads me and many others to question this concept of "fairness" that the Secretary of State for Education and the Department for Education have been very keen to emphasis over the course of this last year.
Additional financial costs
Unfortunately, the additional cost of this exam situation has not been limited to financing additional assessment.
In order to guarantee grading this year, families have resorted to: using distance learning providers (around £450-500 a subject); tutors (£35-45 a lesson); external marking (£15-30 a past paper); additional resources to cover the syllabuses of two exam boards for the same subject should one board cancel exams and the other not, or they have very different assessment criteria where one is more appropriate to a home-educated student than another (up to £100 for a full set of textbooks); and of course having to go to more expensive centres (£50-200 extra per subject).
Home educators, on the whole, are one income families. These extra costs have hit them hard, in some cases going into the thousands. For those on low incomes or benefits, there is absolutely no way they can meet these costs. This has ultimately led to some students having to cut back on the number of qualifications they had intended to be put forward for, or dropping qualifications altogether.
With this in mind, it is impossible to see how these costs are not excluding the most financially vulnerable from future academic development, career progression and, ultimately, social mobility.
"The list"
As perviously mentioned, CAIE is a very popular exam board. Their entry deadline came on the 7th March. Centres have had their own entry dates for those needing access arrangements, and the majority of those have passed too. In a normal year, people register for summer exams in January. This is when we needed "the list", giving people a chance to 'shop around' on price and on how the exams were going to be graded.
"The list", which would have been very helpful to so many, ourselves included, is unfortunately materialising too late in the day to be of much use to anyone. If people are not signed up with a centre by now, they will most probably have decided that they are already deferring, or will have given up in trying to get the qualification at all.
The promise of this "List" being there to help home educators find a way through to being graded has as good as been broken. The home-educating community has been severely let down, by the very government that had promised to take us into "consideration" this time round. 
Grading
Most are still very much in the dark about how qualifications are going to be awarded, or even if they are eligible to get graded at all this summer, consequently, home educators are still in limbo as to whether they are going to try for a TAG, a CAG, deferral or just dropping the subject altogether.
For those that are looking at TAGs and CAGs, it has become abundantly clear that any grading or assessment of home-educated students this summer is going to be far from "on a par with that of pupils", as you suggested on the 1st March.
Mr Williamson said on the 24th February 2021, "We are providing the fairest possible system for those pupils, asking those who know them best – their teachers – to determine their grades, with our sole aim to make sure all young people can progress to the next stage of their education or career."
If "fairness" is allowing the people who know a student best to grade them, then that would be true for external candidates as much as it is for schooled candidates. I completely understand why it might be seen as a conflict of interest for a parent to grade their own child, but if that is who the teacher is, then by Mr Williamson's own logic, they still remain the best person to be grading their children.
The Minister of State for School Standards, Nick Gibb, went even further, and said to the Education Committee on the 9th March 2021, as a witness giving oral evidence in the inquiry into the impact of Covid-19 on education and children's services, "it is only the teachers who really know the students well enough to make a teacher assessment. An external marker coming in will not be able to assess the pupil in the same way as a teacher, because they really do not know that pupil as well."
Failing home-educating parents being allowed to assess their own children's work, 'fair' must be allowing home educators the next best thing, which would have been conventional exams, and straightforward online assessment for those self-isolating.
As you know, these options have been taken away from home educators, leaving those without the required type of tutors (as specified by the examination centres) or distance-learning providers to be graded by strangers that will be unfamiliar with the way the child works, the percentage of the syllabus covered, and the resources available to the individual for the purpose of assessment.
You will remember saying on the 1st March, "Private candidates can go to an assessment centre and ask to be assessed on the same basis as for a teacher-assessed grade." However, this was immediately contradicted with, "Obviously, there are separate lists of materials et cetera for those students." If it is known that external candidates and schooled children cannot be compared on the same material, it is therefore known that it is impossible to compare on the same basis.
By definition, external candidates could never be assessed on the same basis as the teacher-assessed grades awarded in schools by people unknown to the candidate. We learn differently, we work differently, we test differently, we cover the syllabuses differently, we revise differently, we use different resources, and every home-educating family will have a different way to each other when pulling all these elements together.
If even Mr Williamson and Mr Gibb are aware that pupils should be assessed by their own teacher, and that it would be 'unfair' for assessment to be made by a teacher from another school or some other person, then why is it presented by both you and the Government that external candidates being assessed by strangers, working to the whims of individual examination centres, is not only acceptable but is an actively positive, successful and "fair" solution?
The examination centre my son is registered with has said, "Whilst acknowledging that the DfE, Ofqual and the Awarding Organisations have issued guidance stating candidates will only be assessed on what they have studied, it is unworkable to offer candidates a bespoke assessment model given the volume of entries and assessments that require processing."
As already mentioned, in order to be assessed, unlike every schooled child in the country, my son will have to cover the entire curriculum for each and every subject he wants to be graded for. He will have to be exam ready, a whole month and a half before when his exams would have been had they not been cancelled. He will do assessments on completely unseen and unknown material. If past papers are used, it appears his centre will be grading in line with years where grade boundaries were notably higher than this year. And, if we feel that there is a question mark over his assessment, his exam centre rules have stipulated that he will be unable to appeal any marking or grading, unless centre 'procedure' has not been followed.
But, if you think my son's position is an anomaly, you would be mistaken. Over 20,000 external candidates take public examinations every year. Our son is using a mainstream examination centre that processes a very large number of home educators every year – enough to be a company significant enough to be consulted by both Ofqual and the Department for Education with regard to the cancelled exams. At what point is this grading system, as you put it on 1st March, "on a par with that of pupils who are within an exam centre"?
How is this meeting "the need for fairness between private candidates and other students," that was pointed out by Mr Williamson in his open letter to the Chief Regulator of Ofqual, Simon Lebus, on the 13th January of this year?
When Mr Williamson said that to ensure fairness pupils would only be assessed on what they had been taught, it now appears that he didn't mean home-educated children. When he said students had "shown incredible resilience" and deserved to be "fairly rewarded", it now appears that he wasn't talking about home-educated children. When he said "there should also be a route for any student who does not believe their grade reflects the standard of their work to request a review and appeal their grade" it again appears that this wasn't intended to include home-educated children. And when he declared that "No child's prospects should be blighted by pandemic," all the evidence is suggesting he wasn't thinking of home-educated children at the time.
Last summer's students
As you have already noted on the 1st March, home educators were particularly badly affected by last year's exam cancellations, however, you were sadly ill-informed when you said, "I am also pleased to say we have this year managed to find a way to get those private candidates who were affected last year assessed."
Some of those that could not get a grade last summer, decided to defer to this summer instead of sitting exams in the autumn. They did this based on the repeated promise from Mr Williamson that there absolutely would be a summer exam series in 2021. Now that the exams have been cancelled again, the cost and the lack of faith in the grading system for home-educated students without tutors (particularly at centres where one cannot appeal) is such that people like my friend's son are now looking at a fourth year of studying A-levels. Home educators do not just want a grade, they want a grade that is fitting and reflective of their ability and the standard to which they are working. To give them anything less is as good as to admit that they have been dismissed as 'collateral damage'.
Many of these children are only home educated because the state school system failed them when they were in it. The state failed to help these children again last summer, when they were unable to acquire grades, and the state looks to be failing these very same children yet again, by depriving them of the appropriate provision for acquiring suitable grading this time round. The state has a moral duty to ensure all children are being provided with a "suitable" education, however, in this instance, it is actually the state that is preventing these children from obtaining that.
These may be unprecedented times, but this is not an unprecedented situation. We had this exact same situation last year, so what home educators are finding unbelievable is that the Government has allowed us to be stranded in the exact same predicament as we were a year ago, ultimately with our children paying the price for what can only be described as government incompetence.
Social mobility of home-educated children
We are all only too aware that everyone has been adversely affected by this pandemic, schooled and home-educated children alike, but it has been the Government's response (or lack of it) to the needs of home educators that has ensured that home-educated teens will remain disproportionately affected by the cancellation of exams when compared with their schooled counterparts.
Back in January, Mr Williamson said in his open letter to Mr Lebus, "It is important that there is a clear and accessible route for private candidates to be assessed and receive a grade," however, most home educators are still very much in the dark as to how they and their children are going to get through this.
The decisions this government has made have led to an exam system that has become so woolly and at the same time so complex in nature, that even the most able of home educators have struggled to navigate it, forcing some to give up altogether on trying to gain qualifications for their children.
The decisions this government has made have led to hugely inflated costs that all home-educating families have felt, and those of the most financially limited means have been categorically unable to afford, forcing some to have to give up altogether in trying to gain qualifications for their children.
The decisions this government has made have led to so much stress and uncertainty that for a community with a disproportionately high number of children with SEND, physical illnesses and mental-health difficulties that have already been let down by the school system earlier on in their academic careers, are once more plunged into a position where they are having to consider their child's well-being and academic attainment as an either/or situation, forcing some to have to give up altogether in trying to gain qualifications for their children.
The decisions this government has made have led to a lack of qualifications for last year's home-educated exam-taking cohort, with 20,000 external candidates unable to sit exams. A huge number of home-educated teens missed out on sixth form and university places, and many of those that could move on, did so with far fewer qualifications than they had originally intended. Some even gave up on qualifications all together. And now, this year, history is repeating itself, with a second year's worth of home-educated children moving into adult life with fewer qualifications or in some cases, none at all.
This will have a life-long impact on the social mobility of these home-educated children, many of whom, as previously discussed, were already disadvantaged by a school system that had failed them and other difficulties that life had happened to throw at them. 
To conclude
Mr Williamson, said "Fairness to young people has been and will continue to be fundamental to every decision we take on these issues, and I'm determined that despite all the challenges posed by this pandemic, they will not prevent students getting on with and making a success of their lives."
The decisions that have been made over the past year have been far from "fair" where home-educated children have been concerned, and I would go so far as to say they have actively discriminated against home-educated children.
I am hoping that in writing to you, even though it is late in the day, some of these issues can still be addressed, so that the damage inflicted on home-educated children's academic achievements can be limited, and they will not be disadvantaged further.
Thank you for your time.
Yours sincerely,
Caroline Shortmoor
Bullet Point Summary
The Private Candidate Support Grant is not fit for purpose, covering less than half of all assessments needed for home educators.

It only covers some exams and boards – NOT CAIE or International qualifications.
The grant goes to the centre, not to the grade assessor unless the assessor is the centre itself. This makes it financially beneficial for a centre to reject an external candidate's tutor, so that the centre can assess, and be paid for assessing, the candidate themselves.
Any assessment needed that is not covered by the grant, has to be paid by the home-educating family.
Centres do not have to participate in the scheme. They can then charge whatever price they like, and with many centres having non-refundable clauses, it makes it very difficult for private candidates to change to centres that will make use of the grant.
The grant only goes to centres that charge less than £200 a GCSE and £350 an A-level, leaving those that have already had to spend more than that, having to pay even more still.
All home educators have experienced considerable additional cost as a result of government decisions.

With fewer centres accepting private candidates since the cancellation of exams, home educators (HEors) have had to switch to whichever centre will take them. Most of these are considerably more expensive – a simple exam in a normal year at a reasonably priced centre is around £100 a subject, this year a huge number of centres are charging around £200 or more a subject.
People who can't afford the additional costs are dropping subjects despite having done all the work for the qualifications.
Considerably more HEors, including those that can ill-afford it, have signed up to distance-learning providers or turned to tutors over this last academic year, so as to minimise the risk of not getting a graded, should the government go back on its promise that exams would go ahead.
People have been purchasing the material to study the same subject for multiple exam boards, should one board cancel exams and the other not, or one have assessment criteria that is more suited to HEors than the other.
Those whose children are 19, had intended to go to university, but are instead having to defer, will lose child benefit, despite their child still being forced into the position of spending another year in full-time home education.
"The List" is coming too late, we needed it months ago.

CAIE's exam entry date was the 7th March.
Centres stopped taking people who needed access arrangements even earlier.
The emotional impact of the uncertainty of not having a centre at this stage is awful.
Home educators regularly use the exam board CAIE, which the Government has not been working with, and is not regulated by Ofqual.

Between a quarter and a half of all qualifications taken by HEors at GCSE, AS and A-level are international qualifications.
Home educators will have to work considerably harder than schooled children in order to gain the same mark.

All schooled children will be assessed by their own teachers. Many HEors will be assessed by strangers.
Schooled children are only assessed on what they have studied. Where HEors' evidence is not accepted by exam centres, they will be assessed on the entire syllabus, up to a month and a half earlier than when the usual examinations would run.
Schooled children are being graded in line with last year, and notable grade inflation is expected. Some home-educated children are being graded in line with grade boundaries of previous non-grade-inflation years.
Schooled children are able to appeal any grade they receive. Home-educated children are not being permitted by examination centres to appeal on any grounds other than assessment "procedure" not being followed.
Home-educated students' academic work has been disproportionately adversely affected by the cancellation of exams and the continued uncertainty of how grades might be calculated.

Many families have been changing syllabus and exam boards last minute, in the thinking that exams might be more likely to run for some boards than others. And some have actually been studying two syllabuses for a subject simultaneously, so as to hedge their bets.
People have been completely changing learning styles, so as to produce 'evidence' that they may or may not need. For instance, some who learn most efficiently through conversation and practicals have instead spent their time writing up copious amounts of notes, only to find out that it is only work set by a 'suitable' teacher or done with a 'suitable' teacher that will constitute evidence.
Those that couldn't sit exams last summer have had to move their exams to the autumn. This has disrupted this year's academic learning timetable, with many dropping subjects, so as to squeeze everything in.
Those that deferred last summer's exams to this summer, and are unable to get graded, either due to lack of finance or faith in a the grading system for HEors, are now looking at a second academic year lost, as they have to defer to the next exam series.
For those that were 17 when they deferred last summer's exams to this summer, and are unable to get graded, they will not be able to go to sixth form in September, and will be too old for sixth form the following year, excluding these teens from that opportunity all together.
In short, the Government has made minimal changes to create a "fair" playing field for home educators. Many are in exactly the same position as last year. For those that are in a better position to last year, it is generally because they had the money to pay for this particular eventuality.
_____________________________
Extract from Baroness Berridge's Addressing the House of Lords on Monday 1st March 2021
Education Return and Awarding Qualifications in 2021
Debate between Lord Alderdice and Baroness Berridge
Monday 1st March 2021
Finally, private candidates were one of the cohorts particularly affected last year. We consulted on that, and there will be a number of assessment centres. A list will be put up soon. Multi-academy trusts have volunteered to assess private candidates, so private candidates can look at a list. We are assisting with the cost of this. Private candidates can go to an assessment centre and ask to be assessed on the same basis as for a teacher-assessed grade. Obviously, there are separate lists of materials et cetera for those students. Assessment can be done remotely, so a private candidate is not limited to the provision in their town, which might happen not to include an assessment centre. So we are confident that the method we have outlined will put the assessment of private candidates on a par with that of pupils who are within an exam centre. I am also pleased to say we have this year managed to find a way to get those private candidates who were affected last year assessed. I am just grateful to know, as I am sure we all are, that this time next week school will just be finishing for everybody.
(https://www.parallelparliament.co.uk/lord/lord-alderdice/vs/baroness-berridge)
_____________________________
Links for the Politically Active
Disagree with any of the above or having the same problem yourself, write to your MP, the Department for Education, or a Member of the House of Lords who has a special interest in education. The more information they have about minority groups like home educators, they better they will be able to serve our community.
Also feel free to write in the comments section below. 
Contacting Your MP
Find out who your MP is:
https://members.parliament.uk/members/Commons
How to contact your MP:
https://www.parliament.uk/get-involved/contact-an-mp-or-lord/contact-your-mp/
Great website if you want to know more about a particular member of the Houses of Parliament:
https://www.theyworkforyou.com
Contact a Member of the House of Lords
Tells you which peers are interested in your topic – based on how many times they say your key word(s), e.g. 'home education':
https://www.writetothem.com/lords
Finding a particular member of the House of Lords:
https://members.parliament.uk/members/Lords
Tells you what offices a peer holds/held, how they voted on key topics etc.:
https://www.theyworkforyou.com/peers/
How to address a Lord when writing/speaking to them (archaic, I know, but they like it, so we have to humour them):
https://www.parliament.uk/business/lords/whos-in-the-house-of-lords/how-to-address-a-lord/
Other Parliamentary Peeps to Contact
Contacting a ministerial department:
https://www.gov.uk/government/organisations
Don't forget the Education Committee:
https://committees.parliament.uk/committee/203/education-committee/
General
Guide to lobbying parliament:
https://www.parliament.uk/get-involved/contact-an-mp-or-lord/lobbying-parliament/
Education news from UK parliament:
https://www.parliament.uk/business/news/education/